‹ Go back to educational blog
Starbucks Case Study
July 16, 2019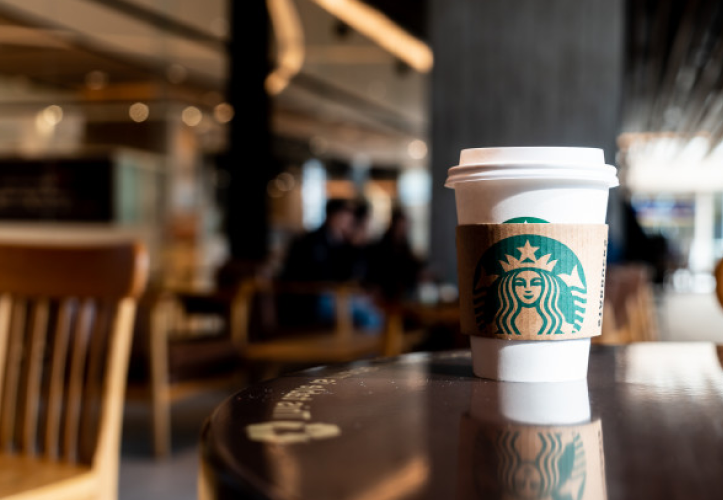 The case study bellow explains Starbucks phenomenon and Porter's strategies.
Introduction
Porter's strategy is surely one of the most popular models, used by a majority of successful and popular companies across the globe. The main goal of this strategy is to create a particular service or product, which other market representatives are not able to provide.
This system provides companies with a variety of advantages, compared to their competitors. The strategy was created by Michael Porter back in 1980 and focuses on three key strategy areas, which include leadership, focus and differentiation.
Although these elements are never used together in a single strategy, it should be noted that the most popular companies apply at least two of them to get competitive benefits.
Starbucks differentiation strategy stands on focus and differentiation, based on the target audience. The company was launched in 1971 and is one of the leading coffeehouses in the world. Strong reputation and whirlwind success greatly owe the chosen strategy, which distinguishes them from competitors.
Starbucks' generic strategies
When the company was founded, its main goal was to provide customers with products, which anyone else failed to deliver. That is why they decided to focus on specialty products. As a bonus, they focused on an inviting atmosphere inside their coffee shops. That is probably the main distinguishing feature of a Starbucks coffee case.
They have taken these strategies even further and created models of intensive growth. With the help of new strategies they conquered new markets with the help of new products and specialty services, based on the local preferences and peculiarities.
The company has also promoted environmental-friendly attitude by using eco-friendly cups, which can be further reused and recycled. Starbucks case study analysis proves that together with their thoughtful approach, ethical looks and a first-class coffee they can be by right called one of the leading coffee houses on the market.
It is proven by the fact that they own more than 5500 coffee houses in more than 50 countries.
Usage of a generic strategy
Starbucks uses generic strategies in creating products, which ensure highest levels of penetrating to the market. Star bucks case study proves that it became possible due to innovative approach and a wide range of new products, which are offered in the chain across the world.
The chosen strategy aims to get as much revenue as possible and provide a deep penetration to new markets. Starbucks uses its own reputation on the market to explain their motives and policy in new countries and locations. This is one of the most successful examples of using Porter's strategy and the company aims to get a maximum degree of differentiation compared to other market representatives.
Starbucks case analysis shows that the newer services and products they are developing, the more chances they have to beat competitors in various regions. Such approach encourages higher sales in existing markets and motivates to open new coffee houses around the world.
Conclusion and recommendations
Apart from being one of the market's leaders, Starbucks is also the largest coffeehouse chain in the world. Its presence in so many countries proves that the chosen differentiation strategy is not only viable but also highly successful.
The quality of products and ingredients is the key to their solid reputation and millions of fans across the world. They use differentiation in every sphere, which makes them one step ahead the competitors not depending what aspect of operation to compare.
These factors help Starbucks to gain solid competitive advantages, which help to maintain present positions and to conquer new markets. However, they need to remember that more companies on the market are starting to use a differentiation strategy, which complicates Starbucks' life and challenges them to constantly invent something new.
It should be remembered that many competitors simply copy Starbucks' products, so customers have many options to choose from. As a result, they constantly need to improve quality of their services and implement innovative products and goods in order to remain top market players. If I were to give an advice, I would offer to expand to Africa and Middle East markets, because growth is always a way to success.
Hopefully with the above example you will write the case study in no time and will get a high grade. Good luck!