‹ Go back to educational blog
Short Essay Writing: is it as simple, as it sounds
April 25, 2019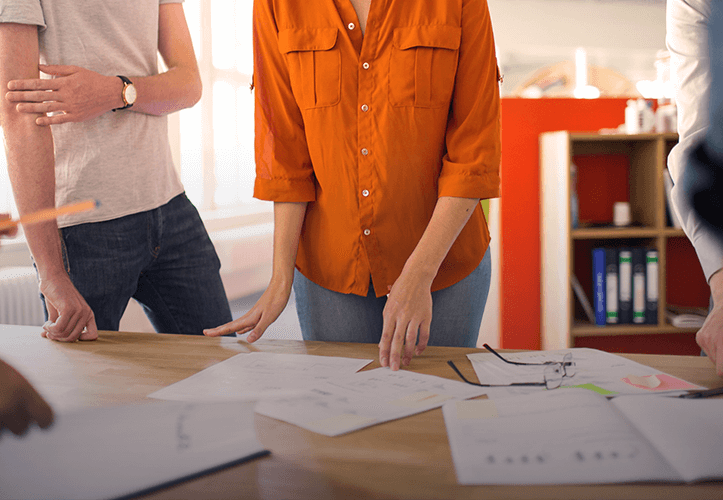 Every day students need to complete homework, research papers, reviews, lab works and a huge variety of other tasks. However, completing essays remains one of the most popular and complex assignments any scholar has to face.
That is why, when a short essay is assigned, students usually exhale with relief, thinking that it is very simple and doesn't require any time or skills. However, such task is very tricky, because you need to squeeze the topic to a limited quantity of symbols, still inserting all the arguments and details to the text.
Even if you are an experienced writer, you may need to know the main requirements to complete the task as good as possible. Go on reading to learn all of them!
Main requirements
Our experts and writers created a list of the main elements and tips, which will surely help you in writing a short essay. They will be useful for everyone, who wants to know what is a short essay format, what sections to include and which mistakes to avoid.
Start with an outline
If you have enough time, you should definitely start with an outline. It is a list of the main points you want to include to the text. In such a way you will always remember your ideas and thoughts, being able to write the text without any pauses.
Start with comparing short essay topics, choosing the one which is relevant for the class, interesting and has lots of information online. Then make a list of the things you want to discuss and don't forget about the goals you need to achieve.
Your outline should also contain a plan of the future work, which is a sort of its skeleton. Even experienced writers start with an outline, which solves lots of problems and eventually saves time and nerves.
Follow the structure
When your outline is ready, it is a right time to start your paper. Don't forget to consult your plan over and over again. In such a way you won't need to keep all the arguments in your head and can work on separate paragraphs, which you find more appealing at the moment.
Sticking to the accepted structure is not only convenient but can contribute to your final grade. Your teacher and audience will find it much easier to understand your thoughts if they are properly structured and contain accepted parts like introduction, main paragraphs and conclusion.
Introduction
Even though your essay is short, you should never neglect introductory section, as most of the readers simply stop reading an essay if its introduction is boring. This section should explain your topic and give the audience an understanding what you are going to write about.
Close the introduction with a thesis statement. It is a sentence, which consists of a single sentence and explains the whole point of your work. If the quantity of words allows, you can also add a 'hook', which will grab audience's attention. It can be an interesting fact, an anecdote or a situation from your own life.
Body paragraphs
Short essay writing is all about limiting your thoughts to a certain amount of words, so you should choose your arguments wisely. Write a separate paragraph for each argument, backing it will credible information and sharing your own thoughts on the topic.
There is no need to try and cover a broad subject, because the reader will easily lose track of your thoughts. It is better to stick to maximum three arguments and explain them properly.
Conclusion
The final part of your work is the conclusion. Unfortunately, most of the students don't pay proper attention to it. However, teachers say that it is one of the most important sections of an essay, because it allows them to see what conclusions you have made out of the matter and how these ideas can help in future.
Your conclusion is simply a summary of the arguments you have provided. Paraphrase thesis statement, add your own thoughts on the future of the industry and don't forget about an interesting fact or data to encourage the reader to explore the topic further.
However, this section shouldn't contain any new facts and details, because they can simply puzzle the reader.
Proofread
Most of the students want to know how to write a short essay but they never care about proofreading. They think that having a powerful text is enough and are genuinely surprised to see a low grade, not understanding that their lexis and grammar are far from perfect.
That is why you should devote enough time to proofread your text before the delivery. If you don't have necessary skills, ask friends, relatives or professional proofreaders for help.