‹ Go back to educational blog
What Is a Research Paper?
July 2, 2019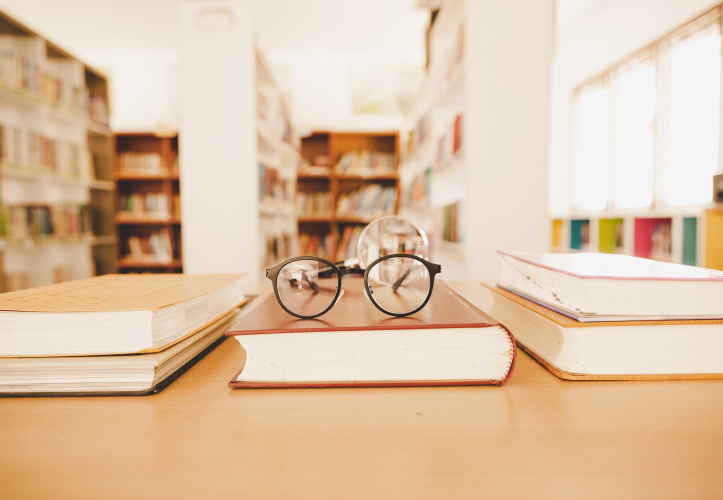 During school or college years you will have to face tens of various assignments, each of which has its own peculiarities and requirements. Among all of them, research papers are considered the most challenging and demanding. You need to possess analytical skills, be able to search for relevant information, introduce new ideas and follow formatting styles in order to succeed.
A research paper is a big science work, which is usually given to high-school or college and university students. The main aim of such assignment, not depending on the topic, is to define the discussed issue, to find new ways of solving the problem and introducing your own ideas, valid for the audience. Want to know how to write a research paper? Just continue reading!
Distinguishing features of a research paper
If you are not sure whether your future work is an essay, a report or a research paper, here are the features, which are inherent to this type of works:
Has a bigger volume comparing to other types of assignments;
Requires a thorough research of the chosen problem;
Your own conclusions should always be backed with references and experiments;
The main goal of a research paper is to find a new solution and approach;
Every provided detail must be backed with evidence: documents, statistics, samples, etc.;
Your paper should be good enough in order to be used by other students for their own studies.
Major research paper types
There are no doubts that one of the most important factors of getting a high grade is understanding the assignment and its goals, as well as having a profound knowledge on the chosen topic.
There are various types of research papers. Every type is commonly used in all kinds of educational establishments and different majors. That is why it is so important to know all of them.
Usually, you will find the required type in your teacher's guidelines but it is still useful to have an idea of what you can expect. Research paper types include:
Analytical research paper;
Cause and effect;
Definition;
Interpretive;
Reports,
Compare and contrast;
Argumentative.
Each of these types of research papers has different aims and requirements. For example, an analytical essay shows how good you are able to analyze the given subject. An argumentative research paper aims to show various sides of discussed topics and then provide various arguments, supporting one of the sides. If you are asked to deliver a definition research paper, it is necessary to choose an outstanding and catchy concept.
When you are asked to write a cause and effect paper, you need to provide causes and effects of a chosen subject or problem. Reports are the easiest type of assignments, because they simply render a brief explanation of the previous studies on the given topic.
Compare and contrast papers, as you get from their name, aim to describe two different concepts or even the same issue but from different perspectives.
Outline of a research paper
Not depending on the topic of your paper, it should contain the following elements:
Title page, where the topic is stated;
Abstract, which introduces the audience to your paper;
Literature review and introduction;
Methods and materials;
Results of your analysis or experiment;
Discussion;
Conclusion;
References;
Appendix, tables and any other information if it is required.
Tips for writing a research paper
When it comes to academic assignments, knowledge of the topic is not enough. It is also crucial to be able to provide logical arguments, to format the assignment and to optimize the process. Here are the best tips, which will help you to create a great research paper in no time:
Plan the work beforehand. Even if you think that you will manage the task on time, make sure you allocate the time to have room for every stage. Set timeframes for every part of the work;
Don't forget about a thesis statement and an abstract. What is an abstract in a research paper? It is a brief explanation of your work, helping the audience to understand whether they should go on reading or not;
Make notes and make sure they are always somewhere nearby;
Make sure you understand how to structure your paper in advance. Make a sort of a checklist to be able to follow every stage;
If you have enough time in advance, write an outline of your work. It should contain all the important details, like key points, arguments, examples, etc.;
To make the process more interesting, you can create a 'research wall', like one of those in detective movies. Place requirements in the central part and connect them with the layout. Build your work around this wall and check the progress;
Show your paper to professor, friends or relatives to make sure you are on a right track;
Last stage is always proofreading, editing and formatting. Make sure you check every sentence multiple times before reaching a perfect style and language.
Now you know what is the purpose of a research paper, what sections it should consist of and how to create a flawless essay. In case you have any problems in the process, you can always contact our experts for help and a piece of professional advice!