‹ Go back to educational blog
Research Paper Introduction | Simple Guidelines
June 16, 2019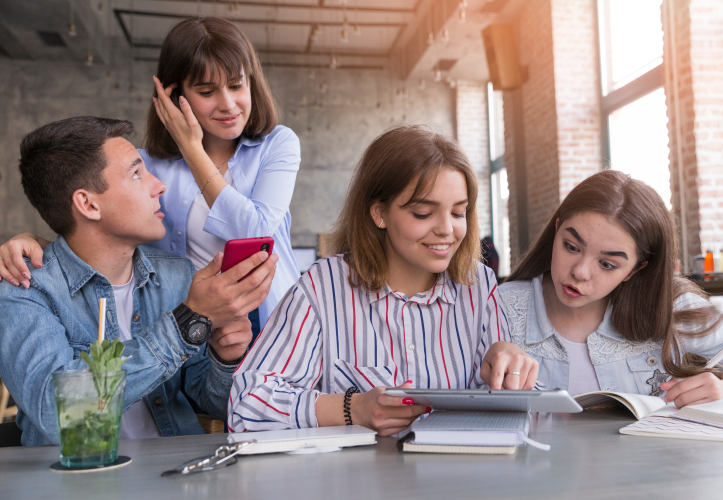 Most of the students think that introduction equals beginning, the starting of the work. However, it is not the case with a research paper, so in order to succeed you need to learn all the guidelines and tips.
Unfortunately, working on an introduction for a research paper, many students are lost in thoughts and don't know how to introduce the topic to their readers. Below you will get only the most recent tips on how to write a research paper introduction. In case you don't want to waste your time, our qualified writers are always there to help.
Announce your topic
Topic is the basis for a good work, not depending whether it is an essay or a dissertation. Your topic should reflect your personality and be interesting for the audience. Moreover, it should follow strict requirements and be easily understandable. One of the best tips is to capitalize every letter to make your topic stand out.
Start with creating an outline for the topic. The best and the simplest way to grab readers' attention is to introduce them to the topic and include several issues, which bother you the most.
The best strategy is to begin with general information and then to narrow it down to concrete issues you want to discuss. Don't provide too many details in your introduction but state your point of view clearly.
If you are using complex terms in your body paragraphs, explain them in your introduction.
Review sources
If you truly want to know how to write an introduction to a research paper remember to work thoroughly on the sources. You will always need to back your topic and ideas with reliable data, so there is always a need in citations of famous authors, philosophers and scientists to support your point of view.
You should also remember to use plagiarism checkers once your introduction is ready in order to see whether your work is truly original.
Include rationale
Rationale is considered the central part of your introduction and should be stated right after the topic. You need to prove that the chosen topic is relevant and provide readers with some ideas for thinking.
Rationale aims to cover both aspects – importance of the chosen topic and your personal attitude to it. Your rationale should be brief and precise to let the audience understand why the topic is important.
Don't forget about your thesis
Thesis statement is the closing part of your research paper introduction and serves a transition sentence to the research itself. This sentence aims to support everything you have written before and summarize all of the ideas into a concise section.
Remember, thesis is a thought, which runs through the whole work, so it sets the tone for your future work.
Elements of a good thesis statement:
General information on the chosen topic;
Interesting, precise and engaging thoughts;
Reflects importance of the discussed topic.
If all of these elements are present, you can proceed with working on the structure outline.
Work on the outline
When you have already completed this section, you can download a research paper introduction example and see whether you have done everything properly.
The next stage is to work on the outline of your research paper. Not every tutor requires students to give a summary of the whole work in the introduction but often scholars have to include several aspects to show their readers what to expect.
It is not a detailed description of your research. Usually it is a short paragraph, which consists of three or four sentences and acts like the plan of your future work. If you want this paragraph to be clear and relevant, work on it only when your body paragraphs are ready.
Need help?
Every day thousands of students try to find out how to write an introduction for a research paper, surfing the internet or wasting hours at the library.
However, if you follow all the mentioned tips, you will be able to create a strong introduction without any efforts. But what should a student do if the topic is too complicated or there is no time to write a powerful introduction?
Even if you are the smartest student in the class, you may feel stressed, tired or non-motivated to cover the task. That is when our writing company steps in! Our professional writers are full with ideas and are ready to help you create a flawless research paper.
Instead of downloading ready samples or copying someone else's works, you can complete the order form and let our experts do everything for you. They write every assignment from scratch and never tolerate plagiarism, so you can be sure that your introduction will be unique.
We are not afraid of the most complicated assignments and are always there to put even your wildest ideas into words. In addition, we have access to the best libraries, so the sources we choose will surely be unique. Our managers and writers work round the clock, so you will get a reply immediately, without any delays and excuses. Place your request right now and see yourself how simple it is to become an author of a great introduction for a first-class research paper!