‹ Go back to educational blog
Reflective Essay: What You Should Know
June 13, 2019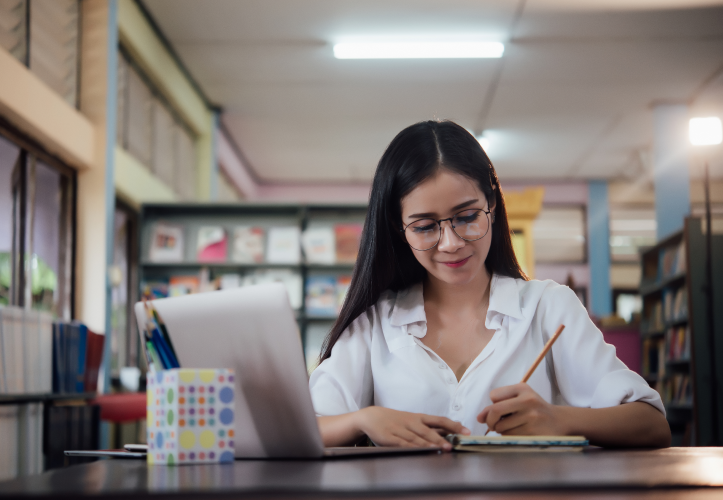 Many students keep asking 'what is a reflective essay?' as it isn't the most common assignment. Such paper is a writing, which concerns your personality and everything about your thoughts and character. It is not a simple look on who you are but an analysis of your changes and personal motivations.
Such paper often contains description of people, who influenced you and the changes you had to come through to become who you are. That is why the biggest challenge of a reflective essay is to understand yourself, to know basic principles of scientific approaches and not just to read writing guidelines.
Make sure you are familiar with various psychological tools, when it comes to such an essay.
Guidelines on writing a reflective essay
The main priorities of such a task are precise information and concrete details. It is impossible to find a good essay, which consists only of general facts and doesn't follow a proper structure. That is why you should always start the assignment with creating a strong outline.
With its help you will know in advance what details you are willing to include to your work and how they should complement each other. An outline is a sort of a draft, which organizes your essay and helps to keep track of all the details you want to talk about.
An outline will help you to remember every important detail and you won't have a fear of a blank page, as there will always be something to write about.
While a reflective paper is quite different from other writing assignments, it should still contain three basic elements: introduction, main paragraphs and conclusion. When you write a reflective essay we strongly recommend you to include all of these sections to your paper, because without them your assignment will be incomplete and your grades will be much lower than expected.
Proper structure
Starting your essay with a hook is always a good idea. With its help you will catch attention of the audience and will motivate them to go on reading. Depending on the tone of your essay, it can be a joke, an anecdote or a touching story from your own life.
A common approach is to write a juicy part of the story, which you are going to discuss and let the readers want to go on further and learn the details. Every student had to write such an essay during high school, so try to remember what was yours about and use those ideas!
Introduction

Once your reflective essay outline is ready proceed with the introductory section. With its help grab readers' attention and include a hook. Then write a thesis statement, which will tell the audience what your essay is about and what problem it aims to solve. Include general information on the story but avoid too many details, because they will make up your body paragraphs and there is no need to mention them twice;

Main paragraphs

These paragraphs are the key sections of your essay, because they include all the details of the story. Of course, such essays greatly differ from each other, because all of them have an individual approach but there are still common patterns, which you can use. If you want your essay to be flawless, remain coherent and clear, not boring the reader. To make your text easy to read, use a chronological order if appropriate. Your story should have a deep meaning, so try to write about worthy events and include only relevant details, which will lead to a strong conclusion;

Conclusion
The final section of your essay is the conclusion, which is a summary of your paper. In this section you should bring all the paragraphs together and connect them in a logical manner to provoke a further discussion. Don't forget to mention what impact a person, a place or a situation had on you.
Common mistakes to avoid
The most common and the biggest mistake is a poor topic selection. Personal reflective essays are always about a strong story, so if you choose an irrelevant or a boring one, you greatly risk your grades.
Another mistake is including too many names, details and subtleties to your story, as they will only puzzle readers. When the essay is ready, you should reread it several times and eliminate all the mistakes, and replace wordy parts with lighter constructions.
In addition, your paper should always be about personality, so generalizations should be avoided by all means!
Popular topics for your essay
Topics greatly differ depending on your academic level and the subject you are studying. This means that you can write about friendship, relationships or philosophical issues if the task allows. Here are some ideas to boost your imagination:
'Why people become religious?'
'Who is a person you look up to?'
'Does your future depends only on the choices you make?'