‹ Go back to educational blog
Develop Your Skills with Reflective Essay Examples
June 1, 2020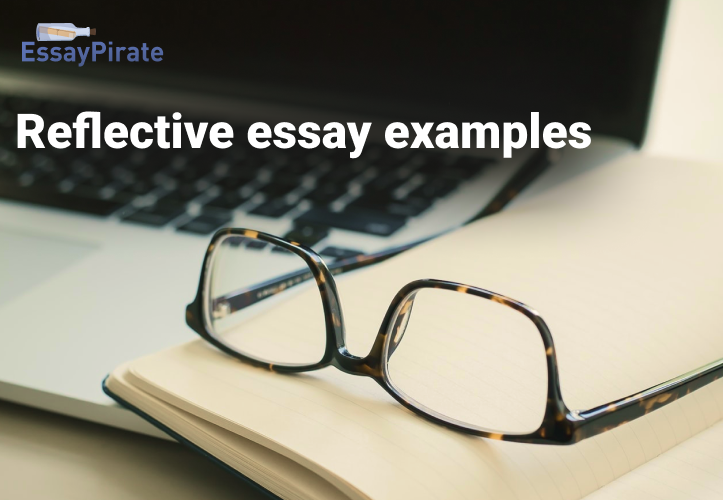 A reflective essay is another academic writing task where you should demonstrate both your critical and creative thinking. It aims at providing the target reader with your own perception of the topic and a perfect understanding of its main aspects being discussed.
Write Your Essay at Ease with Our Help
When you deal with a reflective essay, you should remember that the text is self-centered and should be written from the first point of view. To come up with a good copy of the reflective essay, you should be quite precise with your thoughts and go into detail with your experience. By your experience, we mean everything that relates to your personal thoughts, feelings, and attitude towards a particular situation. One of your tasks in the reflective essay is to convey your particular mood and show how this or that life experience influenced your personality.
Here you should resort to drawing parallels. The object of your analogy will be the past background that you have to compare with the current event in your present-day life. Being partial and trying to replicate past situations through the prism of your experience is your main task. There are some points for a writer to create a good essay:
To make the text more self-centered, you need to write the essay in the first person. It will make the text sound subjective and let the reader feel that you talk about something personal.
Try to be precise with your feelings and describe in detail what conclusion you managed to make regarding your latest experience. Add to the text your knowledge about the topic of discussion, if you possess some extra information.
Make sure to dram the lines between your personality, the event itself, and people that surround you. You should demonstrate how these points have in common.
Start Your Reflective Essay Correctly
For starters, you should take a responsible approach and start the essay in a proper manner. The way you start the text will determine its success. Thus, you need to interpret the following points in the first instance:
Look for the core points – Your task is to elaborate on the topic and find out key issues that you are going to discuss. Write them down to create a list that will guide you through the text.
Play with the text using the facts from your personal experience – In the reflective essay, you deal with the events from your own life. Thus, you need to pick up the most flattering event from your past to make it fit the topic of discussion.
Create a table – To make the text more organized and stay on track during the whole process of writing, you should perform your experience and feelings in the tabular form. This way, in the first column or raw, you need to list key points from your experience. In the following section of the table, write down the feelings and emotions that you experienced at that time. In the final section, you need to think of how the event changed your current sense of life.
Do not forget to ask yourself appropriate questions that can spark the right thoughts and help you create an appealing and informative story.
Make sure to ask for a response from your surroundings and see how they see your experience and what they can say about it.
Structure Your Reflective Essay Like a Pro
The premade outline will determine the structure of your essay. Actually, the outline of the reflective essay is more or less similar to the structure of almost any other essay and consists of the introduction, body parts, and conclusion.
Introduction – In the first place, your task is to tell the reader in brief about the topic and your personal background behind it. Make the text interesting and catchy, so that the reader wants to find out the scenario.
Body paragraphs – Needless to say, that the body part is the main and the most informative part of the text. Here your task consists of developing the topic and introducing your ideas fully. Make sure your topic sentences go hand in hand with the content of your body paragraphs. Try to be coherent with your speech, not to confuse the reader.
Conclusion – To introduce your summary, you should take advantage of the transitive words. They will ensure a smooth transfer from the main body to the final essay part. At this stage, the reader will comprehend that you are done with developing the idea.
What you should avoid:
Look if your ideas are not repeating through the text.
Omit the use of slang.
If you feel uncomfortable talking about something, take another example for discussion.
Find Inspiration in Our Reflective Essay Examples
With the understanding of the basic parts of the essay, now you have to look at the vivid examples to consolidate the results.
Text Example 1: The Role Of Travelling in Your Life
There are many people who will tell you how to change your life. Sometimes these pieces of advice can be annoying or even infuriating. I know perfectly from my own experience how attention-grabbing it may be. However, the advice to travel more seems to be the most valuable thing I've ever heard.
Like every other person, you are obliged with your daily duties and, thus, cannot take off on the spur of the moment. When I talk about traveling, I do not mean round-the-world voyage. You can also benefit from small but frequent travels, which will definitely get you in the right mood and make you withstand failures.
When you stay for a long time in the same place, you are overfilled with the current challenges and problems. However, with the change of scenery, you can get away from your daily burden or even look at the problems from the other side. It is always so therapeutic getting yourself away from the regular surrounding.
Every traveling experience is a whole new life that can help you find the answers to the toughest questions. Be open to new places and people who can teach you something.
Remember that traveling is always unexpected, and you should be ready for any outcome. Thus, when traveling, you develop your creative thinking and inventive skills.
To make a conclusion, it is important to say that traveling is not a remedy for every pain. You can relieve the symptoms, but you still need to cope with the challenges. However, traveling, you learn the world, find inspiration, and try to live at the moment and make the most of it.
Text Example 2: Teamwork Activity
Basically, teamwork includes a group of people who work together on a particular purpose. In most cases, such activity is glorified. However, there are people who consider teamwork to be unnecessary or even useless. Fortunately, there are cases that justify the importance of teamwork.
I believe that being a part of a team is beneficial, indeed. When I played sports in college, I appreciated teamwork and saw it my duty to contribute to the success of our group. The time has passed, but I still take the same view, and even being a writer, I find possibilities to ask for honest feedback from my colleagues or friends. To take it globally, every world organization cooperates with one another to reach common goals and strike a balance.
In this respect, we can talk about how introverts are treated in terms of teamwork. People consider introverts strange and aloof, but that's the wrong approach, as every person is unique and can decide on their own how to interact with society. Some time ago, I used to be reserved and a bit shy, but I felt comfortable being in my own universe, and see no reason to consider my behavior as strange or inappropriate.
Time has changed, and I learned how to communicate with others and be a part o the society. I did it naturally, and now I can find a balance between my extravert and introvert personality expression. Thus, taking into account my personal experience, I do not think that teamwork is good for everyone. There are people who are much better as individual players, and we need to appreciate it.
Let's Conclude
Now, that you have basic information about the text writing and the examples, you can create your own reflective essay and impress the reader with your competence and skills.