‹ Go back to educational blog
A Literary Analysis Essay Example for an Excellent Paper
December 21, 2019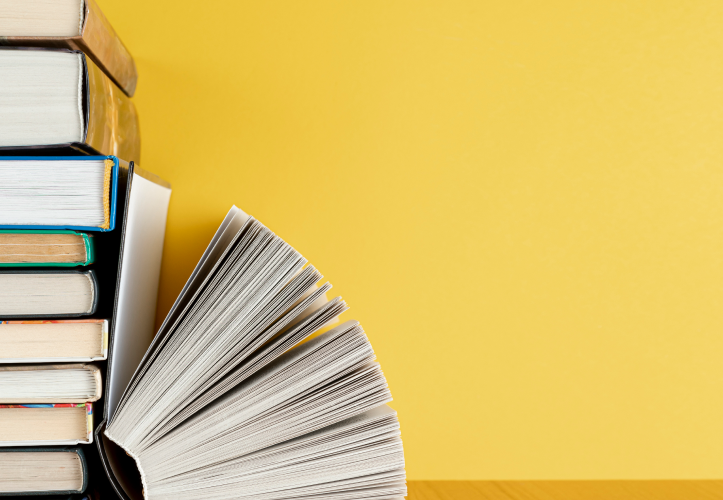 We all had to write a literary analysis essay at least once when being a student. A literary analysis essay definition sometimes sounds scary for students but there is nothing to be scared of. This special assignment is given to students at any stage of their studies, in school, college and even university.
You can't learn the process until you learn how to read, understand, and analyze the texts. Isn't it great when people can properly express their thoughts on any book, article, or another piece of literature? And this type of essay will help you do that easily. If you are one of those curious and diligent students who want to know how to make his literary analysis essay a success, read our guide below.
You Should Start from the Literary Analysis Essay Outline
First of all, would you like to know what is a literary analysis essay? You should realize that it requires you to provide your argumentative analysis of a certain piece of literature. You should examine the book, make an analysis of its idea and plot, tone, characters, style, and methods the author used.
When writing, you should ask yourself about how and why that book was written by the author. And for the purpose of knowing the answers to these questions, it is necessary to explain the viewpoint of the author and his choice in some points.
Don't think this assignment is easier than the rest of them and make sure to devote enough time and effort to write it. Don't neglect writing a literary analysis essay outline while exactly this part can ensure a successful outcome of your writing.
The structure of the outline should be as follows:
Introduction, where you make your reader acquainted with your topic and grab his attention.
Body part that contains the main ideas, statements, and evidence.
Conclusion which restates your core thesis and summarizes everything up.
Pretty easy, huh? You can always find examples of literary analysis essay outline on the Internet and see how it should look like on the paper. You may not follow it strictly; just use those parts that are related to your topic. However, make sure that the structure of the outline is standard and should include all those three above-mentioned parts.
An outline has to be written very carefully and contain all the details of your analysis of the piece of literature. It is just a shorter version of your essay so pay a lot of attention to it.
What a literary analysis essay aims to?
That type of essay aims to check how you express your thoughts on a certain book and test how you analyze it. But there is good news, the number of paragraphs is up to you. The analysis of the poem and a novel will be obviously different. The volume of the analysis also depends on the book's type and you're the demands of your teacher.
When working on your literary analysis essay, make sure to analyze the following points:
Genre.
Characters.
Plot.
Theme.
Symbolism.
Writing style.
Structure.
If there are some important images or denotations, you can also include them in your paper.
The basics of how to write a literary analysis essay
No need to say that such a task can't be written within a day or two. Like any other essay type, a literary analysis essay requires some time, knowledge, writing skills, and, of course, efforts. You may not possess specific writing skills or knowledge of the topic but devoting time to do your research is a must. If you have a clear outline, you save your time and make everything much easier. Check out the following tips on how to write a great essay:
Focus on your topic. Of course, the first thing you should do is to read the book you are going to write about. You are required to make a thorough analysis of it and understand well the idea of the authors, the main characters, and the plot. If you need it, you can read the book even twice to understand all the viewpoints of the author. While reading, ask yourself which of the parts were remarkable, what literary devices did the author use and why, and whether there is the development of the characters.
Prepare evidence. Your conclusion has to be reasonable. And for that purpose, you need to have facts, expressions, and other evidence. You should convince the reader with your conclusions so make sure to collect enough credible material. Don't just read but make notes while doing it. Find out as much as possible about the author.
Create an outline. This is an important step and you shouldn't neglect it. It will help you gather all your thoughts and write them in the right order and not to miss anything.
Write a thesis statement. The thesis is to tell your audience about the significance of your arguments and whether they are somehow connected with the author's thoughts.
Write and revise your essay. Once you complete all four steps, you can start writing an analysis. Write a new paragraph for each new statement. Have you finished? Now put it aside and give yourself some time to rest. Then get back to your paper and read it again. You will be surprised by how many things you want to improve now. Don't be afraid to make as many revisions as necessary – your paper should sound perfect.
Structure of your literary analysis essay
Now let's look at the sample literary analysis essay structure. As a rule, this essay consists of three parts – an introduction, body paragraphs, and conclusion.
Introduction. The first paragraph of your essay is called an introduction and it should grab the attention of your reader no matter who he is. In a very short paragraph, you should catch the eye of your professor or group mates. Use a certain hook that will make your readers interested in what is going to be next.
Body paragraphs. This is the main part of your essay where you provide your ideas on the book you have read and analyzed, your statements, explanations, and, of course, evidence to support them all.
Conclusion. Don't think it is the easiest part even if it is the last one. It should be a very "tasty" summary of what you have provided in the first two parts. Show the connection of your analysis to the book, its reflection of the plot and the author's ideas.
Literary analysis essay types
Depending on the literary analysis essay topics, there are several types of literary analysis that you should use during your writing process. Here is a bit more about each of them:
Close reading. It means that while reading, you should pay particular attention to the details, such as the use of the specific words by the character or his gestures, etc.
Theoretical. You will be required to study the text with the help of several theories, by comparing them, for example.
Historical/contextual. In that case, your thesis is the most important. It aims to make you analyze the historical or contextual background of the work.
Comparative. Here you should compare several elements of the piece of writing. After that, you will create a conclusion based on your findings.
Applied. It is the less formal form of analysis. In that case, you will refer to a specific part of the piece of literature and show how the issues inside of it relate to your personal experience.
Conclusion
We hope that the information in that article was helpful to you and you realized that a literary analysis essay is not the most complicated college assignments but it still requires certain time and skills. And if you feel like you are not ready to devote enough time to create a good outline at least, better entrust the task to professionals. Our experts will help you write an outstanding essay and stick to your deadlines. We guarantee a 100% result and on-time delivery!