‹ Go back to educational blog
Best Illustration Essay Examples and Writing Tips
November 20, 2019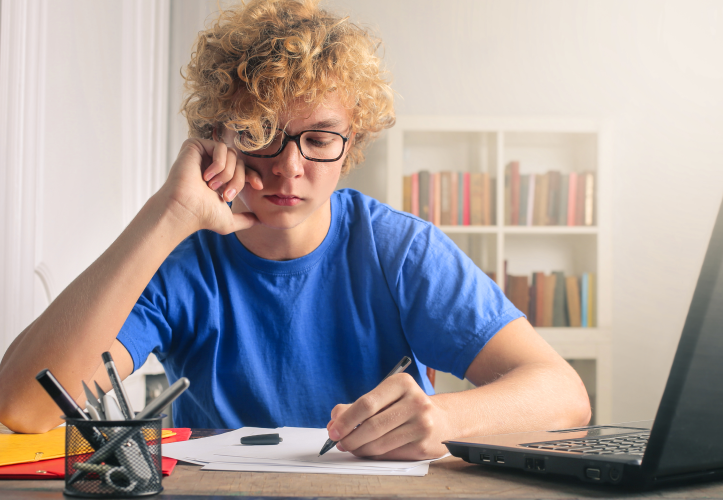 What is an illustration essay? Every student comes up with that question once he or she gets that assignment. But don't get too worried at once when you get it. Such an essay doesn't require any drawing skills. It is about providing examples that will support your arguments.
Everyone knows that word "illustration" or "illustrate" and we bet you use it pretty often in your everyday life. Its definition says it is an explanation of a general statement by providing one and more examples. The examples can be different, from pictures to various charts. So there is nothing difficult in completing such a task.
An illustration essay can be often called an exemplification essay that explains a certain idea using a range of examples. However, the examples have to be carefully and thoroughly chosen. They are the core of a great illustration essay. You can use our illustration essay ideas and make them yours!
How to Write an Illustration Essay: Some Helpful Tips
When you have your illustrative writing skills, it will help you write any other type of essay successfully. The main thing you should remember is that your illustrative paper doesn't have to sound like an endless list of examples. Keep in mind that type of paper is not a report and every example you provide should be supported in detail.
Free illustration essay examples online will help you write your essay from scratch. An illustration essay is also called an example essay often. It doesn't require any specific aspects, it only requires you to depict a certain subject. Writing an illustrative essay is not difficult, it is necessary to create the introduction, body paragraphs, cited works or bibliography pages. Now let's find out how to write each of them in detail.
How to write an illustration essay introduction
To start is the most difficult task, as a rule. The introduction is the opening part and usually contains from five to fifteen sentences, which usually depends on your topic. Your introduction is a certain "hook" which aims to grab and keep the attention of the reader. It can be some interesting facts, quotations, jokes, statistics, etc.
Once you grabbed the attention of your readers with the hook, write a couple of background sentences that will let your readers know the key information and make them understand the concept of your essay. Social or historic context, vocabulary, etc. can be included in that information. Information is crucial for your essay.
The introduction paragraph last sentence will be the thesis statement and it's necessary to make a draft of it before starting your research. With the help of that statement, you will be guiding your research.
A thesis statement is argumentative and understandable, which means it identifies the subject and your ways to support your illustration.
What is an illustration essay structure?
The structure of the illustration essay is similar to that of other essays. It includes an introduction, body paragraphs, and conclusion. Of course, there is some little difference. In the introduction, you make people acquainted with the thesis, in the body – you provide your examples to support the thesis, and in the conclusion, you admit your opinion and show that the thesis statement is proved by the examples. Now let's look at each part more precisely.
Introduction. As it was already mentioned, the thesis is the core of your introduction. This is your main idea which will be supported until the very end of your essay. You will provide examples, descriptions, and explanations to support it. People should clearly understand what the idea you support is and what is your message to them. Make your thesis argumentative; provide interesting facts, quotations, and statistics.
Body paragraphs. Once the introduction is ready, work on your body paragraphs where you will provide the examples and evidence. This part of your essay is central and supposes you to describe, prove, and support the idea of the thesis. Also, don't forget about transition words. They are crucial for your examples. Don't hesitate to ask for your professor's opinion on the examples you are going to provide.
Let as many people as possible read your illustration essay outline. It will prevent you from making unnecessary mistakes. The examples have to be set in the proper order. The most crucial evidence will support your core idea. The essay should have a good structure to impress your reader.
Conclusion. If you have completed your intro and body paragraphs well, it's time to conclude. In that part, you state your main thought and ideas of every paragraph once again. It aims to convince the reader that you proved your thesis opinion. Keep in mind – no new information should be provided in the conclusion! Everything is based only on the examples provided previously.
How to choose your illustration essay topics
The content of your essay depends on the topic you want to illustrate. No need to explain that a good topic is crucial for the success of your essay which aims to arouse the readers' interest.
The following topics for illustration essay will help you come up with an idea for your illustrative essay.
How does a fashion designer create his clothing line?
Is it tough to work in fast-food restaurants?
How does TV affect children?
What are the consequences of legalizing weapons?
How does legalizing drugs affect society?
Global warming: the reasons and consequences.
How do commercials influence people?
How does a teacher prepare for his classes every day?
Does technical development have negative consequences?
Student exchange programs: pros and cons.
Is education important for women?
Do teenagers consume less alcohol due to the minimum drinking age?
The declination of the birth rates in developed countries.
Can artificial intelligence be dangerous?
Does more money bring happiness?
We hope now you can get inspired by some of the above-written topics and create a great illustration essay on your own.
How to write your illustration essay outline
Not only the topics but a sample illustration essay you may find online will help you understand how to impress your readers with your illustration essay. However, before you start, you should learn how to create a great outline for your essay.
An outline is crucial for your essay to be successful, not only for an illustration essay but for any academic writing. It helps you create a small version of your essay and point out the most important aspects and bring your ideas to order. Once you do that, you can clearly understand in what direction you should move.
Once you have your outline, you can imagine your final essay. But the main task of the outline is the chance to revise your essay as many times as possible before you write the actual paper. The outline can be shown to your professor in order to have his opinion on it.
Here is how your outline will look like:
Thesis
First body paragraph
Second body paragraph
Third body paragraph
Conclusion
Conclusion
Any student should take his time to create a good outline and do his research. Don't neglect writing an outline because it will make your work much easier. Your illustrative essay should be outstanding and only examples from real life can help you create such an essay.
Don't be afraid to provide situations and examples right from your life, it is the best illustration for your readers. You have lots of illustrative essay examples online and each of them will help you make the right choice and write an excellent paper on your own.
But don't forget to create your writing schedule and stick to it. Once you lose time, you will tend to make more mistakes. Put some time and efforts to revise the draft of your essay at least once. Ask other people to read your draft and accept their criticism. But if you are not sure you will stick to your writing schedule or have enough time to write a good illustrative essay, better ask professionals for help. Remember that our experts can write any essay from scratch, as well as help you revise your writing and edit it until you are satisfied!