‹ Go back to educational blog
How to Write in Chicago Style: The Best Guideline
July 31, 2019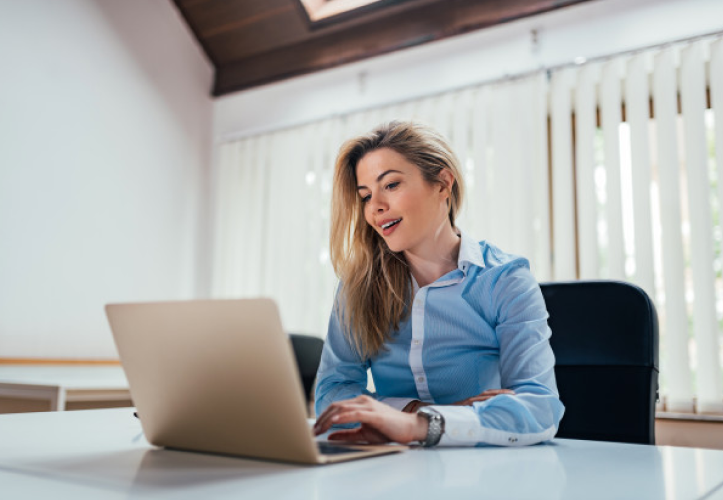 We all know that there are many formatting styles, which should be applied to academic works. Depending on the topic, your major and professor's demands, you will have to apply MLA, APA, Harvard or other formatting styles.
Today we will discuss Chicago formatting style and its latest, sixteenth, edition. It is not the simplest formatting type, so make yourself comfortable and get ready to master this style!
Definition
The latest edition was presented in 2010 and since then hasn't changes. Chicago manual of style or simply CMS is applied to a huge variety of topics, including publications, manuscripts and grammar specifications. Many editors even call it Editing Bible.
Chicago style deals with the following systems:
Notes and Bibliography;
Author-date.
Both of them are relatively the same, however operate in different fields. For example, Notes and Bibliography are usually applied in literary works, arts and history. Author-date is applied in science and social papers.
Notes and Bibliography
If you major in humanities, it is very important to be familiar with Chicago Note and Bibliography (NB) system. It allows writers to properly format the sources they have used in the paper. You can either do it in the text or on a separate page, called Annotated Bibliography.
Foot- and endnotes
When you are learning how to write a paper in Chicago style you should remember that notes (footnotes) are crucial. They should be included every time you are making a reference, even if it is a paraphrased quote or its summary.
Such footnotes must be added at the end of every page, while endnotes should be placed at the end of a chapter or a whole work.
Formatting a citation
Now, when you know the definition, you should know how to form those notes. Start with including relevant data about the source:
First name or full name of the author;
Source's title;
Features of publication.
If you include a quote from the same publication, you only need to indicate author's name, numbers of pages and a brief title. That is called Chicago manual of style contractions. This is how your citation will look like:
A single author
Jason Smith, Chicago Formatting Style: Guidelines (New York: Publishing, 2009), 56-57.
Smith, Chicago Formatting, 6.
Smith, Jason. Formatting Style: Guidelines. New York: Publishing, 2009.
Several authors
Anna Wayne and Bruce Kent, The Guide: How to Build a House of Your Dreams (London: Publisher, 2011), 38.
Wayne and Kent, The Guide, 3-5.
Wayne, Anna, and Bruce Kent. Guide: How to Build a House of Your Dreams, London: Publisher, 2011.

Avast! No more
troubles with writing!
Order now
Bibliographies
Almost every academic paper has a list of references or bibliography, so you have surely faced it during your studies. It is a separate page or pages, which contain a list of all the books, websites, magazines and other sources that you have used for the citations.
This page is usually titled with a single word Bibliography and is placed at the end of the document. It can also be followed with an index. Remember, every source from the paper should be included to this page. In some cases, your professor may ask you to include even those sources, which were not cited but still were useful for the topic.
There are several ways of referencing a list of sources. The closest one is IEEE style. Start setting all of the sources in an alphabetical order based on the last name of the author. If the author is unknown, you may use first letter of a title/ keyword.
Formatting
Once Chicago citation speech is properly formatted and placed in the text, you need to know how to format it throughout the reference list. Here are the elements you need to remember:
Common details. All the components of the reference list should be ordered alphabetically, using name of the author, title and release information;
Name of the author. First name is not the key one and you need to order author's last name alphabetically. These two names should be divided with a comma;
Title. All the titles must be italicized except poems, articles and chapters. They must be placed in quotation marks;
Release data. This section is crucial, so don't forget to include publication year to your reference;
Punctuation. Every single point of the reference list must be separated with periods.
As you see, Chicago style has multiple peculiarities and requirements but all of them can be applied with ease once you memorize them. If you are not sure whether you are doing everything properly, you can either turn to online checkers or contact our experts, who know all peculiarities even of the most complex writing styles.