‹ Go back to educational blog
How to Write an Exploratory Essay: Best Exploratory Essay Examples
November 23, 2019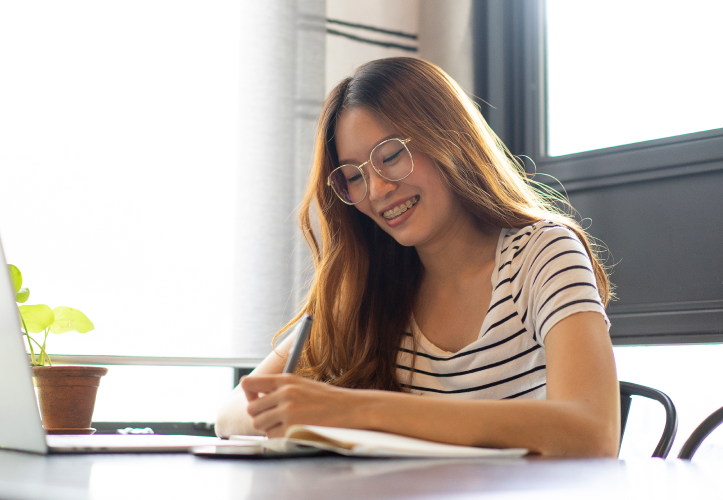 When getting an assignment, students usually start looking for some help, tips, or guides on how to cope with it. Some people have excellent writing skills, others don't. But writing is something that requires certain knowledge and experience, and you can easily get it with our simple and detailed guide.
You will learn how to write an exploratory essay outline and will find some good exploratory essay topics which will give you an idea of what you should write. We hope the information below will be very helpful, so let's start!
What Is an Exploratory Essay – Let's Get Acquainted!
An exploratory essay is a paper that requires you to explore a certain issue during writing about it. It is much easier than other types of essays while there is no requirement to provide a thesis or arguments supporting it. This type of essay gives you freedom in your research on the subject and the way you render it to your readers. This assignment is loved by students much more than others for that reason. You can also find such a name of it as an investigative essay. Why? Because here you do not prove anything but investigate the topic. Nothing difficult, right? However, there are certain things you should keep in mind when working on it.
Here you should provide not your own opinion but different ones on the same issue. Of course, you should do it right after you gathered enough information from credible sources. Writing an exploratory essay outline is a must. But an outline for that type of essay is a sort of special. So let's find out how to write it properly.
How to write an exploratory essay: helpful tips
To write a good outline for your exploratory essay, you should use certain questions. The list of such questions is below:
Is this true? – Show people your issue or topic really exists.
What does it mean? – Answer the question and show your readers what the definition of your problem is.
How important is it? – Show them the significance of your problem and the value of your work.
What is the source of the problem? – Explain what caused the issue investigated in your essay.
What actions are to be taken? – Explain to your readers what is it possible to do to save the problem.
Choose your topic from list of exploratory essay topics
When working on your exploratory essay, you will need to investigate several viewpoints on the same topic. So how to choose a good topic in that case? It should be actual, contradictory, and belong to one of the following questions:
Definition
Value
Fact
Policy
Cause
Effect
In other words, your topic should relate to one of the core needs of people, for example, health, education, war, social problems, etc. If you hesitate whether you have chosen the topic right, you can apply for help online.
How to write an exploratory essay outline
As a rule, an exploratory essay outline contains three parts only – introduction, body, and conclusion. Below, you will find a detailed description of each of them.
Introduction. Make sure to provide the main terms and their descriptions very thoroughly in that part. Catch your reader's attention with that preview. If it is boring, they will not get interested in your topic. A reader has to clearly understand what he is going to read about and be motivated to do it.
Make your first sentence as short as possible and use the word "you" in it. It should be something unique that will grab the reader's attention at once. Your introduction should tell why a reader should read your paper and why your problem is relevant. The introduction itself should be brief. Don't forget to provide at least one credible source reference.
Here are some introduction ideas:
Complete a list of the problems.
Offer a couple of examples of the problem.
Add interview questions and relevant answers.
Depict a standard situation.
Ask many questions.
Depict a scene or a situation.
You can create your story but the readers have to know it is fictional.
Share why the argument is important.
Body paragraphs. Here you should make your reader acquainted with different viewpoints and provide your background on the problem. So you should write all the information you consider to be important in that part. Also, provide the points for and against your core idea. Don't forget to mention examples, facts, statistics, etc.
As a rule, there are two body paragraphs.
In the first paragraph, write about people involved in the problem, time, development of the problem, etc. Make your second paragraph bigger and write different viewpoints in it. This part is exactly to exploring the topic and showing how people discuss it. Point out the best of the reasons and provide all the viewpoints in a logical order.
Conclusion. This part is to return your reader to the introduction. For that purpose, you should state the main issue of the topic once again and admit some important viewpoints, summarize all the causes, and demonstrate different approaches.
You can opt for letting your reader make his own conclusions by asking him about his opinion on the issue. Ask him whether his or her opinion has changed after they read your paper. You can provide some most important statistics here too. Don't forget to figure out what is necessary to do for solving the problem.
Exploratory essay example topics
Sometimes, it is not easy to come up with exploratory essay topics on your own, of course, if your professor doesn't assign you a particular one. And we have thought of you if you have such a situation and have no idea what to write about. You can choose to write on health issues, social problems, or technology issues, for example. Check out our suggested topics for your exploratory topics below.
Does eating organic food influence our health condition?
Can technologies be the reason for brain cancer?
Do divorces influence children? How exactly?
Is caffeine really as addictive as it is thought?
What are the consequences of early marriages?
Pros and cons of nanotechnology.
Is technology helpful for education? Why or why not?
How does the Internet influence teenagers?
We hope that at least one of these exploratory essay examples will help you think of what you would like your essay to tell your readers about.
Final writing tips
Keep in mind that an exploratory essay is not an argumentative paper. Here you shouldn't convince the reader to think the same way as you do or agree with you. an exploratory essay aims to look at one and the same problem from various points of view and help your reader understand which is the right one for them.
Once you have created an outline or even the whole paper, ask someone to read it. Don't hesitate to involve your friends, family members, fellows, etc. to the process. Their opinion may be crucial for the final result, so the more people read your draft, the better. Don't be afraid to hear what they may not like. Take into account the opinion of all readers and adjust your essay according to their comments, especially if they coincide.
These people may notice grammar or punctuation mistakes which you missed. But don't relax at that point. Review your essay as many times as necessary, too. Remember that at the very end, it should look perfect. Think of your readers. Ask yourself whether you would like it if you were a reader? Don't forget to use transitions where necessary.
At the very end, think whether there is something to be added to your paper, whether it was interesting to read?
We hope the tips above on how to write your exploratory essay will be helpful and will make the task much easier for you. We tried our best to make everything clear and hope you will not fail your grade. Don't forget that writing an essay whatever type it is within a day is not enough. Such types of assignments require your time and effort, as well as certain writing skills and knowledge of the topic.
If you don't have that kind of faith in yourself, you can always ask for the help of professionals. Our experts with related diplomas adore writing and none of the deadlines or topics may scare them. So if an exploratory or other type of essay made you stunned, don't hesitate and place an order right now!