‹ Go back to educational blog
How to Write an Evaluation Essay: Best Ideas
November 7, 2019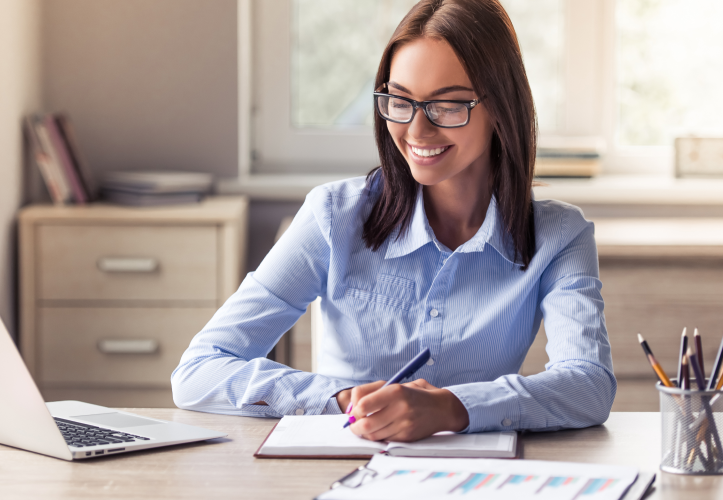 When you try to write a self-evaluation essay, it may seem a complicated task. This assignment aims to show the quality of a certain product, object, service, etc. But you can't just express your own opinion on it. You are required to do thorough research on the given topic and only then provide your judgment and evidence; otherwise, you risk being disqualified.
Topics for an evaluation essay can be very different and interesting but your success depends on the choice of the topic you choose, of course, if you haven't been assigned a particular topic by your professor. In that case, you will need to follow his strict instructions. If not, then you are free to choose from a wide range of evaluation essay topics. One problem that may occur is when you need to write about something trendy that has been evaluated many times already. It will be pretty difficult to impress people with your evaluation in that case. But don't worry; even if you got such an assignment, our evaluation essay sample will help you do the best job!
Step-by-step Guide on Writing an Evaluation Argument Essay
The aim of writing an evaluation essay is to feature your opinion on certain items, business, or services. At the same time, it should not be opinionated or biased. To write it, you should complete the following steps.
1. The choice of the topic. This step is the very first one when writing any type of essay. You may be given a particular topic from your teacher. But if not, we would recommend picking up something very familiar to you. It will be necessary for you to evaluate the subject and take a deeper look at it, so you should write on the topic on which you already have certain knowledge.
2. A thesis statement creation. This element of the essay is one of the most crucial ones while it will define the aim of your evaluation. In that part, you write your criteria for judging the subject and admit the value of it. You may need to revise it several times until it is apparent.
3. Determination of the criteria. Pick up a couple of different criteria to make the writing interesting. The criteria depend on the subject.
4. The search of the evidence. An evaluation essay is not solely your opinion so you need to find the sources to support your idea. Every judgment made by you should have a separate credible source to support it.
5. Evaluation essay outline. Now you can create the first outline of your essay. Don't forget to write down everything you come up with. It is much easier to bring everything in order when you see it written.
6. Review and revision. Have you completed the outline? Now read it over again and make all the changes if necessary. Very few students can write them well from the very beginning, so the changes are almost inevitable. Don't be surprised or desperate if you rewrite it many times. It is normal. You should do it until it looks properly.
How to start an evaluation essay
As it was mentioned already, it is necessary to start with the topic. It should be unique and interesting to the general public. You are welcome to browse our evaluation essay example topics to get inspired or choose the one for you. You can write about anything, about food and restaurants, movies, the internet, websites, social media, sports, music, etc. Just make sure your topic is understandable and interesting.
1. Is a frozen meal really edible?
2. Evaluate the quality of the food delivery service.
3. Is the film inspired by a book better than a book?
4. Do you like a movie produced in your country more than foreign ones?
5. How does music improve the movie? Give your movie example with excellent sound-tracks.
6. Is the information you find in one of the search engines accurate and helpful?
7. Why is YouTube so popular?
8. Why is the most popular kind of sport in my country so popular?
9. How does a particular kind of sport influence our mood?
10. How does modern technology influence society?
A closer look at what is an evaluation essay
Now we would like to describe in details how you should approach three main cores of your evaluation essay:
Criteria
Judgement
Evidence
Let's look at each of them in details:
Criteria. Pick up the criteria which are perfect for the subject under evaluation. They should show a perfect example of what is to be expected. You should browse all possible examples of the same type of service or product and select their best features.
Judgments. In that part of your essay, you should define if the criteria have been met. If the service, product, or place meets the criteria you described. If it exceeds the expectations, also make it clear.
Evidence. Your judgments have to be supported by something. Think thoroughly of the evidence while they are to prove your conclusion.
In the structure of your essay, every criterion has to be described in a different paragraph. In the same paragraph, provide your judgments and evidence to that criterion.
Some More Tips on Writing a Critical Evaluation Essay
Some of the following tips will allow you to create a good essay that people will understand and enjoy.
1. Provide as many details as possible.
2. Be accurate in your evaluations.
3. Make sure your evaluation is not prejudiced; it will help the readers to agree with your opinion easier.
Conclusion
Writing an evaluation essay is not as difficult as one may think. But it surely requires a certain knowledge of the topic and some writing skills. And if you are not sure you can cope with it, you can leave it all to us. We understand how many assignments modern students get every day and sometimes, it is not easy to cope with such an amount of work. There is no time for your friends or family left at all.
But our experts know how to help you in that situation. Our professional writers can do all the job for you! We can write an evaluation essay from scratch or edit your essay. And in that case, there is no need to worry about the deadline or a poor outcome. All you should do is to place an order, give us your topic, and wait for the excellent result!