‹ Go back to educational blog
How to Write a Term Paper in the APA Term Paper Format
November 30, 2019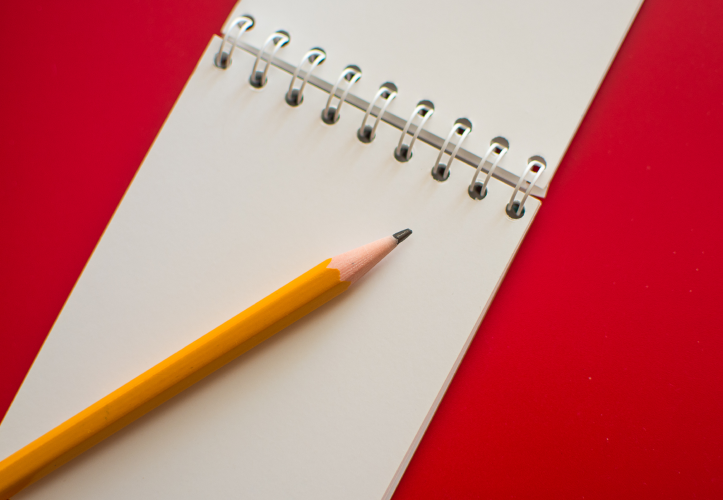 We all get various academic writing tasks from time to time when being students of schools, colleges, and universities. And one of the most difficult and significant tasks is a term paper. Without writing it successfully, we would not pass our post-graduate level. Some colleges and universities make the task even more complicated by assigning your term paper in APA style.
Term paper format in the APA style means the paper according to the American Psychological Association, which is the most popular writing format. It is especially popular in the scientific field. Throughout the years, the format has been changed a bit, but the most basic terms remained the same. So if you have been assigned a term paper in the APA format, follow certain guidelines which you will find throughout the article.
What Is an MLA Term Paper Format?
The MLA term paper format was developed by the Modern Language Association to help students, researchers, and scholars in such fields as language and literature. It is a very convenient way of writing their essays and papers according to the same standard. It makes reading much easier. Nowadays, other fields have adopted this college term paper format as well. All the instructions to the MLA citing are written in the MLA Handbook edited in 2016. You can find all the rules and standards there.
APA format term paper guidelines
First of all, you should understand that the fact you have been assigned a paper in a certain style doesn't make your term paper more complicated. Vice versa, it makes everything much easier while you have a specific term paper sample and should stick to it. Just pay attention to the following key components of your term paper:
The Title Page. Here you should write the title, authors' names, and the name of the institutional establishment. Your text should be written on the central part of the page and you should double-space your lines below the main title if there is more than one title. Add additional information in the author's note.
Abstract. This part includes usually 150-250 words approximately and here you summarize your work shortly. All the numbers here are to be typed as digits and by no means words.
Body. You should start it on page 3. This part is really crucial for your paper. You type your text flush-left. From the left, indent 5-7 spaces. Make sure to avoid hyphenating words.
References and Citation. If you don't want to plagiarize, don't forget to add the references and citations throughout your paper.
Appendices. You may also add appendixes with tests or some descriptions if necessary.
Footnotes. Footnotes can be added in the center on the first line right below the Running Head.
Figures and Tables. You can add them, too and there are no specific rules on it.
How to write a term paper in APA format
Before even thinking to write a term paper, we should conduct research. A great term paper requires lots of effort and hard work. It is not easy to do it but it is possible. And research is one of the most time-consuming parts of that task. It means you should study all the notes made throughout your classes, read a lot of literature, browse the Internet, etc. and your future outcome largely depends on the time you spend on your research.
Only, in that case, your work can be a success. And believe us none of the students have got a great grade without studying additional sources. That is impossible. The success of your work depends on the volume of the information you find on your topic while it will allow you to support your statement and find credible facts to persuade your reader. So you should not neglect the research when working on your term paper. But first, let us choose the topic.
How to choose the term paper topic
If you have no chance to choose a topic because your professor assigned you one then simply skip that step. But if a professor left this gap open and gave you the freedom to choose what you want to write, then some of our following tips will help you make the right choice. If you read some term paper examples online, you will also be able to check how excellent topics should look like. Don't think that choosing a topic is the easiest step. It is as important as you research while the whole outcome of your paper depends on the choice you make in the beginning. If you choose the wrong topic, you can get a lower mark. So think thoroughly about what you would like to write about.
Your topic should open some possibilities for your discussion. You should make an interesting discussion of one topic in all possible ways. Your reader has to think that your work is worthy to read from the very first word until the last one. No matter who will read your paper, he or she should want to read further and be curious about what will happen next. So don't neglect such a crucial step as choosing the right topic. And last but not least you should also like what you write about. Of course, if you don't want your writing process to turn into a struggle for you.
When picking up your topic, try to answer these questions:
Is the topic interesting to you? What about your reader?
Does it meet the subject and the requirements?
Is it relevant?
Will, you find enough information about this topic?
Can this topic be useful for you in the future?
Reply to these questions and the choice of the topic will not be that difficult anymore. Now as you have a topic to write about, you are free to think of the format of term paper outline.
Creating a term paper outline will make your life easier
Lots of students neglect that step and they shouldn't do it. Don't try to write your paper right after doing your thorough research or even without doing it. Skipping this step is a huge mistake.
Once you have chosen your topic, you can start creating an outline for your paper. It has tons of advantages. First of all, you can point out all the main ideas, put everything in order, see how your paper will look like, and sum up the main ideas of it. Your outline aims to guide you throughout your writing process. Don't you agree that you can't keep everything in mind? And it would be a bad idea to check if when it comes to writing your term paper.
The format of term paper outline is not different from that of a term paper; an outline is just a short version of your term paper. It will consist of many paragraphs. Your outline aims to keep everything together as a framework. Try to structure everything important that you are going to include in your paper with the help of just an outline. Once you have a clear plan, you can understand your further steps better.
We promise that you won't regret your decision to make an outline for your term paper. Here is how you can write it properly:
Define the aim of your work, its main idea.
Create your thesis statement.
Write down all the ideas you have come up with within the process of your research.
It's better to arrange all your thoughts into groups that are related to each other.
Now bring all groups in order.
Ask your professor or group mates to help you with your term paper outline if you have troubles or just want to know their opinion.
Review and proofread your outline. Don't get upset if you revise it a couple of times. The more you improve it, the better.
Find out how to format a term paper
You already know that waiting too much for starting your term paper is the biggest no-no. This process is very time-consuming. Writing a lot doesn't mean writing well, don't forget it.
You can find a basic term paper format sample below:
Cover page. Here you will have the title of your paper, educational establishment, and the name of your teacher. As a rule, you are required to place it all in the middle of the page.
Table of contents. In that part, you enlist the chapters and the page numbers that relate to them. Your reader will be able to find a certain section of your paper much easier.
Abstract. Here you sum up all the main elements and ideas of your term paper. Describe in short what you will discuss. Don't forget to mention your methods that were used in the process of work.
Introduction. Explain why the problem you have chosen is important. Provide some information about the theme and the subject under discussion.
The body. This part of your paper is the biggest and contains all the important information.
Conclusions. Admit what you have found during your research. Now conclude if you proved or refuted the point.
Discussion. Tell your opinion about the results and what led you to them.
Bibliography. If you don't want to become a plagiarist, don't forget to mention all the sources you used in your research.
How to choose term paper format
You can find lots of related information on the web. All writers usually follow a standard format. There are certain requirements for the length and citation method of your paper. The number of pages can be different. However, it can't be less than 10 pages, of course, or have a dissertation size. Ask your professor to tell you about the most appropriate volume of the term paper on your topic.
Choosing the citation style is crucial for your final grade and at none of the stages, you should forget about it. Pay attention to such details as referencing properly or citing the sources, otherwise, you risk being accused of plagiarism.
If you write according to the APA format, make sure to include the name, date, and location of the publication. If you study humanities or liberal arts, use the MLA citing format.
And if you consider such an assignment to be too difficult for you, you can always apply to the professional writing service that can do all the job for you. Our top experts write 24/7 on any subject and any topic. Relying on good fortune won't help when it comes to such a time-consuming task. We have helped thousands of students in need not only with their term papers but with any types of essays and paper works.
We know how tough a student's life can be. So stop waiting for the miracle and start acting! Place an order and get your best term paper ever!