‹ Go back to educational blog
How to Write 500 Words Essay: tips you should know
April 27, 2019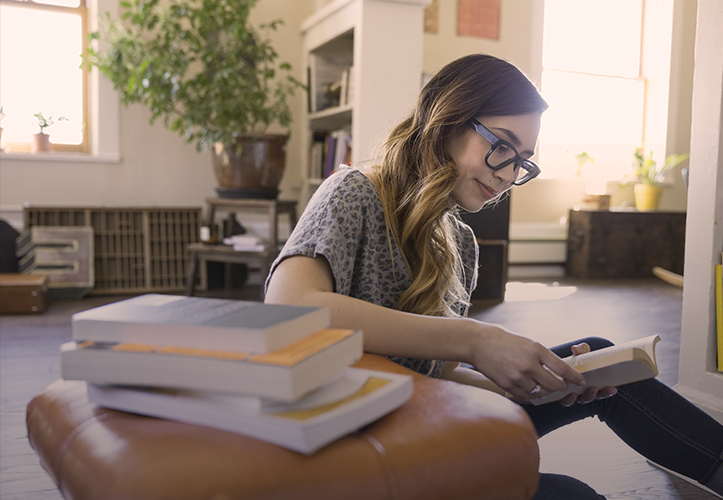 Most students think the shorter the assignment is, the simpler it is to complete it. That is why they are quite happy to be assigned with a 500 words essay. As you get from its name, it is an essay, which should convey your ideas on a particular topic and consist of 500 words.
At first glance, it may really seem a simple task but the trick is that you don't have a chance to describe all your thoughts on the subject, because you are limited with words. You need to fit in all the important arguments into 500 words, which is often impossible.
Some students ask 'What does a 500 word essay look like?' as they simply don't know how to squeeze all the information to a single page. If you are one of them or simply want to improve your writing skills, go on reading and get access to the most comprehensive guidelines online!
Guidelines you need to remember
Once you carefully read and remember all the tips, which are listed below, you will complete any 500-word essay without difficulties. So make yourself comfortable and get ready to learn information, which may greatly simplify your life!
Proper structure
You should always start your work with an outline. It is a plan of the paper, which contains your ideas on the topic, elements you want to include and all the details, which you find worthy. Even experienced writers use outlines, as they help to stay focused and calm, always knowing what to write about.
When your outline is ready, it is a right time to start working on the main parts, which include introduction, body paragraphs and conclusion.
Introduction is a sort of a door to your story, so make the reader want to come in! In a few sentences describe what you are going to write about, adding spicy details, catchy phrases and jokes if appropriate. Don't forget that you are limited to 500 words, so this section should be brief, however still containing the main goal of your work and a thesis statement.
Body paragraphs are the largest part of your essay, so devote all your time to them. Every paragraph should describe a certain argument, backed with reliable information and facts. Remember, if your essay requires analysis of sources, you should use credible books and publications, not website sources or opinions of other people.
Conclusion is the final section of your paper, which contains a summary of the obtained results and your own thoughts on the matter. Some students think that this section is not important; however it may leave a bad aftertaste if you don't devote enough attention to an eye-grabbing conclusion. If you don't know how to cope with this part, look for a 500 word essay sample. It will help you to understand peculiarities of the structure and main tips.
Personal style
We all have our own style, which is different from any other in the world and that is what makes essay writing so beautiful! You don't need to follow someone else's style, using his or her techniques. Be yourself and remember that you are unique and have a story to share!
However, you should always tailor it to the topic and audience. Add spicy details, examples from your personal life and interesting facts to make the reader become a part of the story. Your goal is to make them laugh, exclaim 'oh no' or want to examine the topic further.
Always remain original
Plagiarism is one of the most popular problems of the modern essay writing. It is not surprising, considering how tempting it may be to simply find a 500 word essay example and deliver it as if you were the author.
A few years ago such fraud might not have been noticed but now there are multiple plagiarism checkers, which makes copied assignments quite a risky way of getting high grades.
Most of the tutors know how to check papers on plagiarism and randomly pick assignments just to be sure that everyone is writing the text from scratch. So if you don't want to get yourself into trouble, we strongly recommend you to write the essay on your own!
Need help? Contact us
Even though 500 words may seem quite a small number, there are times, when you don't have energy to complete the task or need to focus on other assignments. You may want to spend time with your friends, go to a movie or travel. We understand how important simple pleasures of life are and have a great solution to offer.
You can always contact our writing company and we will write your essay, while you will be enjoying yourself and your free time!