‹ Go back to educational blog
Dissertation Topic Examples for Your Success
July 25, 2019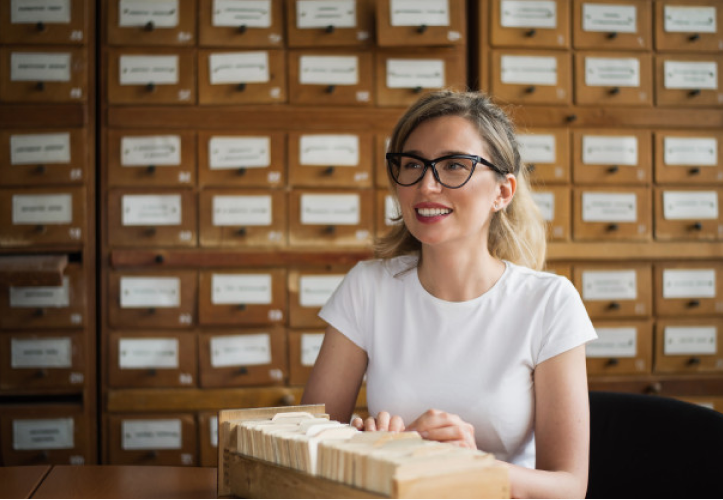 Dissertation or thesis is the most important work any student will have to submit, when willing to get an academic degree or a qualification. It is based on your research, new ideas and contribution to the field, which makes it quite a challenge.
However, if you are willing to succeed, you just need to get started as early as possible. A nice idea will be to think of dissertation topics when you are a first or a second year student. However, if you lack time and need to start the assignment as soon as possible, don't worry!
Read our guide and get familiar with great topics, which will surely help you with the work.
What is a good dissertation topic
Most of the students find it very difficult to choose a topic to cover, because they know how this decision may influence their future life. You need to make sure that you focus on something important and try to avoid being too general or detailed. You should focus on a certain problem that will be interesting not only for you but also useful for the reader. When choosing a topic you need to:
Be genuinely interested in the subject. If not, you risk of experiencing several awful years;
Make sure the chosen problem is very fresh or can become a part of a bigger issue or a research, which has already been conducted;
Make sure that you have all the necessary resources for the research. It may be very challenging to find all the necessary tools and instruments, when working on a completely new topic. This will make it much harder to succeed and you may lose patience even before getting started.
Here are the steps you need to follow, when selecting a topic for your dissertation:
Generate several ideas. Make a list of the topics you are interested in to have different options to choose from;
Test every idea to be sure that you have all the necessary resources to conduct a future research;
Narrow the options and forget about the topics, which you don't like or which are too complicated to research. Once you have several options left, give yourself some time, listen to your heart and choose the most appropriate one!
Ideas for education dissertation topics
Education is a great issue to discuss, as it offers lots of research fields, which include preschool, secondary and other types of education. Below are examples of the best topics, which you can use, when choosing education as your field of interests:
Why studying abroad is a great way to change your life?
Drinking styles classification among various college age groups;
Behavior of students: what to expect;
How teachers influence creativity of their students;
Importance of homework for students, who are living in bad conditions;
Why television shows are bad for teenagers and their brain development?
Difficulties of learning new languages among adult students;
Computerization of classes: can it harm the studying process?
Influence of academic success on the overall health of students;
Impact of coaching on self-esteem;
Is it possible to learn something new from blogs and social networks?
Impact of Internet on students;
Is it necessary to hold sex education classes in every school?
Why Liberal Arts major is often considered useless? Where can it be applied?
Can many years of surfing the Internet be equal to a degree?
Computer science topics
Modern world is becoming more and more computerized, so it is a great subject to research and discuss.
How to improve Open Web Architecture;
How to increase energy efficiency with different software solutions;
How to protect computer systems from hacks;
Should software be more involved in measuring management risks?
Changes in the web space regulations;
Will e-publishing replace libraries?
Using programs in researching viruses and worms;
How databases impact search engines.
Examples of dissertation topics on psychology
When you decide to choose psychology as a topic for your dissertation, you need to make sure that your research will contribute to the chosen topic. That is why it is very important to build a strong hypothesis and use all the research methods to support the subject. Here are the topics, which may help:
How prefrontal cortex is connected to various parts of our brain;
How can MRI determine function of the brain;
Relationship between episodic and emotional memory;
Can anxiety and emotional instability be predetermined by our genes?
Comparing brains of a child and of an adult;
What makes people feel happiness?
How we make decisions based on impulses.
It doesn't matter which field you will choose: business, law, sports, environment or any other. The more important is the passion you have towards your subject and access to a variety of tools and instruments, which will help you to find new topic aspects that no one else has discovered before.