‹ Go back to educational blog
Descriptive Essay About a Person
June 27, 2019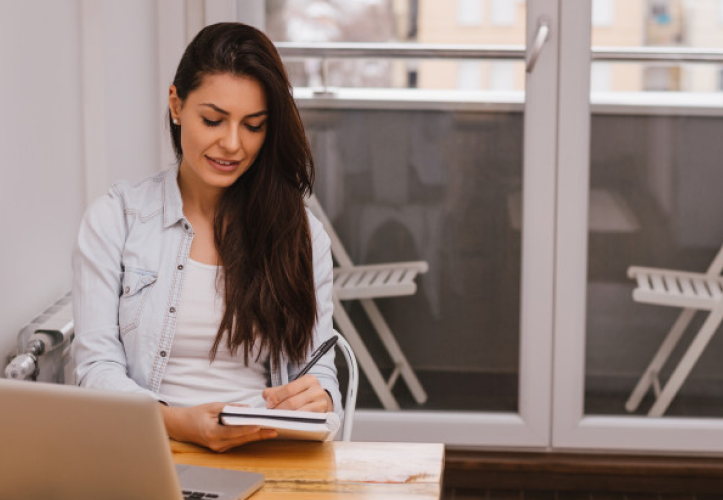 Essays are one of the most common assignments at all sorts of educational institutions across the world. There are tens of various essay types and professors turn to them not only to improve students' knowledge but also analytical and writing skills.
Descriptive essay remains one of the most common essay types, so we are going to concentrate on it in this article and give you all the information you may need to succeed in the class.
This sort of the assignment concentrates on describing your friends, relatives, celebrities, writers, characters from books and movies, and even groups of people. That is why it is very important to know main features of an essay about a person and how to create a winning paper.
Descriptive essay: definition
This sort of an essay is often called 'sketches of a character' and is considered quite difficult compared to other essay types, because it is almost impossible to find a relevant example online. While you can meet such descriptions in fiction books, not all of them may be used as an essay example.
The main goal of such a task is to render personality of the described person through vivid and bright examples, using various essay tools. Your task, as an author, is to provide the audience with a clear description of the subject and to render your personal considerations.
Essays describing a person should mention not only character's features but also traits of personality, examples of behavior and actions to give a clearer picture of the described person. Before you get started with the assignment on your own or hire a writing service, we strongly recommend you to read various templates. They will be of a great help in understanding how your future essay should look like, boosting your imagination in no time. Make notes, write down interesting elements and then proceed with writing your own work!
Structure of the descriptive essay about a person
As any other assignment, such an essay has a certain structure and should consist of the following sections:
Introduction. In this section you need to provide reasons why you have decided to describe the chosen individual. Your introduction should consist of a strong reasoning and attention-grabbing hook sentence in order to motivate the reader. Don't forget to write a thesis statement in the end of the section;
Body paragraphs. A standard descriptive essay consists of three body paragraphs. In the first you need to portray the person, providing representation and observation of the key details. In the second it is necessary to describe the surrounding environment and in the last one you should provide an emotional and sensual description, etc.;
Conclusion. The main aim of this section is to summarize what you have already stated and remind the significance of your paper.
Writing a descriptive essay without mistakes
When writing an essay, every student makes mistakes. Most of them are quite common and it is easy to avoid them if you know what to look for. Here are the most common mistakes in such sorts of essays:
Difficulty in presenting the character to the audience;
Making a list of personal traits instead of a vivid description;
Using long strings of adjectives;
Not using similes and metaphors;
Weak essay structure;
Not writing a draft.
Tips to keep in mind
Success of any essay lies not only in having solid knowledge on the chosen topic but also in being able to make the paper interesting and engaging for the audience. Here are some tips, which will help you to get an A:
Thoroughly choose the subject;
Make sure the chosen vocabulary is strong enough;
Conduct a research and get as much information, as possible;
Include quotes, dialogues and interpretations to make your work solid and profound;
Don't forget to include secondary characters to make the work more engaging;
Consider the audience you are referring to;
Choose a key impression you want to make on the reader and stick to it.
So what is a personal descriptive essay? It is a piece of writing, which helps you to engage the audience with a bright and lively presentation of the described individual. Make sure you not only use words but also include all of the five senses to make your paper worth reading! If you have any doubts or don't want to spend time on writing, we are always there to help! Contact our managers and get the maximum out of your students' years.