‹ Go back to educational blog
How To Write A Cause And Effect Essay
May 5, 2019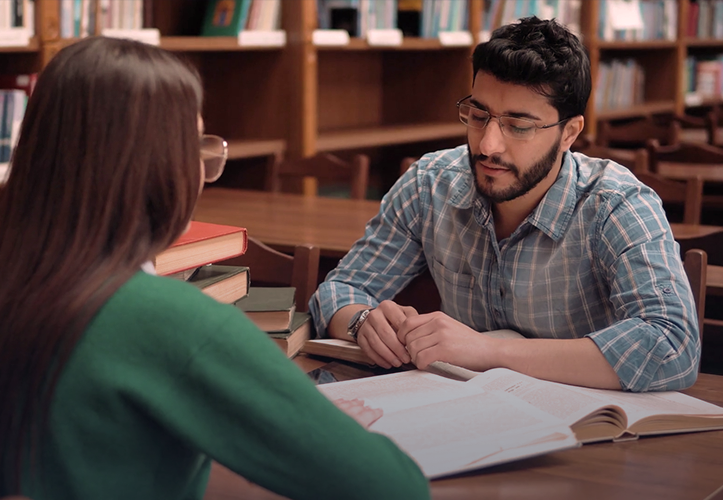 Being assigned with a cause and effect essay may be quite scary for most of the students, as it sounds quite difficult and needs lots of your time. Moreover, most of the scholars confuse such assignment with a reaction and response assignment.
Usually a cause and effect essay is assigned to sociologists, economists and linguists, and aims to explain the reasons and effects of a certain event, situation or a book. The main difficulty of such a task lies in the fact that you can't simply make up the text, based on your thoughts and ideas. Every argument and data should be supported by facts and follow a logical structure.
For any cause and effect essay structure and plan always come first, so you need to be very attentive to details and know how to organize your text. The best way is to know the structure of such papers in advance not to waste precious time in future.
If you want to know how to complete such an essay, go on reading and get all the tips you may need from our experienced writers!
How to get started
Writing an assignment should always start with choosing cause and effect essay topics. This stage is crucial for your success, as a weak topic may harm your final paper, and vise versa. In case you are not assigned with a topic, you should thoroughly research the subject and understand what you want to write about.
Your topic should not only be relevant to the subject but also interesting for you and for the audience. Try to select a matter, which has plenty of information online, as it will greatly simplify the process and will save your time.
It is also important to decide whether you want to discuss the cause or effect of the matter. Of course, you can write about both but your essay may seem too complicated to understand and you will need lots of time to organize everything properly.
Next step is writing a cause and effect essay outline. Majority of students skip this stage, although it may eventually save lots of your time and help to avoid a fear of a blank page. Write down a plan of the future essay, noting all the things you want to discuss in your text. You can add or delete new elements in the process, which will greatly help you not to lose track and direction.
Accepted structure
Cause and effect essay structure is quite similar to other essays, although has its own peculiarities. Here is how your paper should look like:
Introduction. Try to be brief in explaining the main idea of your essay. However, you don't need to be detailed, as it may bore or confuse the reader. Don't forget to include a thesis statement. It is a single sentence, which explains what type of writing your essay is. You can close this section with a 'hook'. It is an eye-catchy sentence, which makes the audience want to go on reading. Depending on the context and topic, this sentence can contain a personal story, joke, interesting detail or a rhetoric question;
Body paragraphs. Quantity of such paragraphs depends on the number of arguments. If you are discussing an event, put all the statements into chronological order (from the earliest to the most recent one). If there is no historical background, you can put the most interesting and catchy arguments at the end of your essay to provide a powerful closure! If you doubt which order to choose, consult your teacher;
Conclusion. Final section of your essay should be flawless, as it always leaves the reader with an aftertaste. If your conclusion is powerful and strong, the reader will surely be impressed and will want to learn more. Here you need to summarize all the key parts of your research and provide your own ideas on the subject. Don't add new details, as they will easily confuse the reader.
Use additional tools
Choosing cause and effect topics, structuring your text properly and giving yourself enough time for editing may not always be enough. There are other instruments, which can greatly improve your essay.
First, you should never forget about language and style. Try to insert proper transition devices, as they will make your text smooth and easy to read. They can include synonyms, linking phrases, deixis, repetition and so on.
You can also check your text online to detect possible mistakes and unoriginal parts. Unfortunately, even if you don't copy someone's work online, it doesn't mean that you don't have plagiarized parts. However, this problem is easy to solve: just paraphrase highlighted words and phrases.
If you have some doubts or need inspiration, you can also read samples of similar essays online to choose a topic, to follow a proper structure or simply to understand what the reader is willing to see in the text.