‹ Go back to educational blog
Argumentative Essay on Abortion: Useful Guidelines
May 13, 2019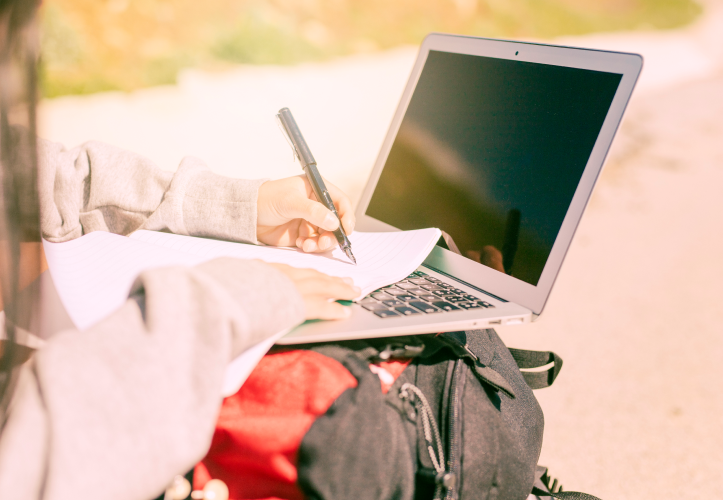 There are several topics, which are always difficult to cover, because they concern sensitive matters within philosophy, morality or ethics. They include gun control, religion and abortion. The last one is an ongoing debate in classes, during elections or any other gatherings.
That is why learning how to write an abortion argumentative essay is crucial to get high grades, provide strong arguments and not to hurt anyone's feelings. The difficulty of such assignment is that some people think that abortion is a murder, while others consider that every parent has a right to choose until the child is born.
However, such a debatable issue is a great subject for any paper if you treat it perfectly. In case you don't know where to start or how to succeed, continue reading.
Where to start your essay
Most of abortion argumentative essays concentrate on personal opinion and not on facts. However, if you want to deliver a quality essay, it is important to put aside all the emotions and prejudice, and concentrate on reliable information.
When you write an argumentative essay, especially on a controversial issue, it is crucial to evaluate data and provide strong arguments in order to make people accept your point of view. All of the arguments you add to your work should be backed with clear evidence and philosophical background.
That is why, the first thing when starting your essay should be conducting a thorough research.
How to conduct a research
Most of the students are stuck in the middle of nowhere, because they simply can't find necessary information on the topic. Unfortunately, most of the online sources don't provide reliable data on the topic, which may lead to low quality of your work and awful grades.
That is why, if you want to learn how to write an abortion essay, you should know what sources to use. They include scientific journals, philosophical articles, credible books, reliable authors, etc. You shouldn't use information from websites or online libraries, because in most of the cases it is written by people, who have nothing to do with real facts.
Depending on the position you decide to occupy, you will have to focus on a pro-life or a pro-choice side. This will predetermine what facts to engage and which writing manner to choose.
How to provide pro-life and pro-choice arguments in your essay
Any argumentative essay aims to show which side the author is on. That is why you need to decide whether you will choose a pro-life or a pro-choice position throughout your work. However, in some cases you can choose the middle road and cover both sides of the topic;
Make sure you thoroughly examine both sides of reasoning, when working on your essay. Even if you think the opposite idea is completely wrong, you need to offer your readers a chance to make up their own mind. For example, people, who stick to a pro-choice position, argue what constitutes a human being and what not. They debate whether a fetus should be considered a human. On contrary, pro-life supporters claim that a 10-12 week old fetus already has a beating heart, face, legs and arms;
Write down arguments of the opposite side and try to back them with your own proofs and beliefs. This is very useful in cases, when you will need to debate with the audience or will have to answer questions of the class. You should not only explain what you believe in but also to show that your point of view is correct;
Always remain factual. An argumentative essay about abortion should be based on philosophical, scientific and ethical principles. Only in such a way you can expect getting a high grade.
Now you know how an abortion essay should look like and will be able to create an outstanding work. Just keep in mind that all of the arguments you provide should be backed with reliable data and proven with facts!
If you don't know what to write about, which side to choose or how to find credible information, you can always contact our writing company. We are a team of professional writers and editors, who know how a strong and winning essay should look like.
Place an order, indicating all of your requirements and see how simple and cheap it is to get a paper of your dreams without any efforts!